The picture shows one of a set of beautifully carved pews. Such craftsmanship is seldom seen in this day and age and it is available to your church.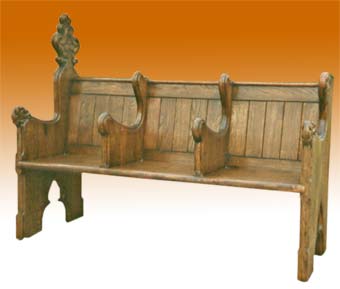 The picture shows two of a set of three solid oak Priest chairs.
The picture shows a church seat made for a side chapel. Upholstery comes in a range of colours. In this case it has been produced in a colour to match the chapel's paint work.