Restored work in St Paul's Church, Surrey, comprising of a book stand, candle stand, Nave Altar with two prayer kneelers and an incumbents board.
A book holder on stand at St Leonard's Church Lexden in Colchester.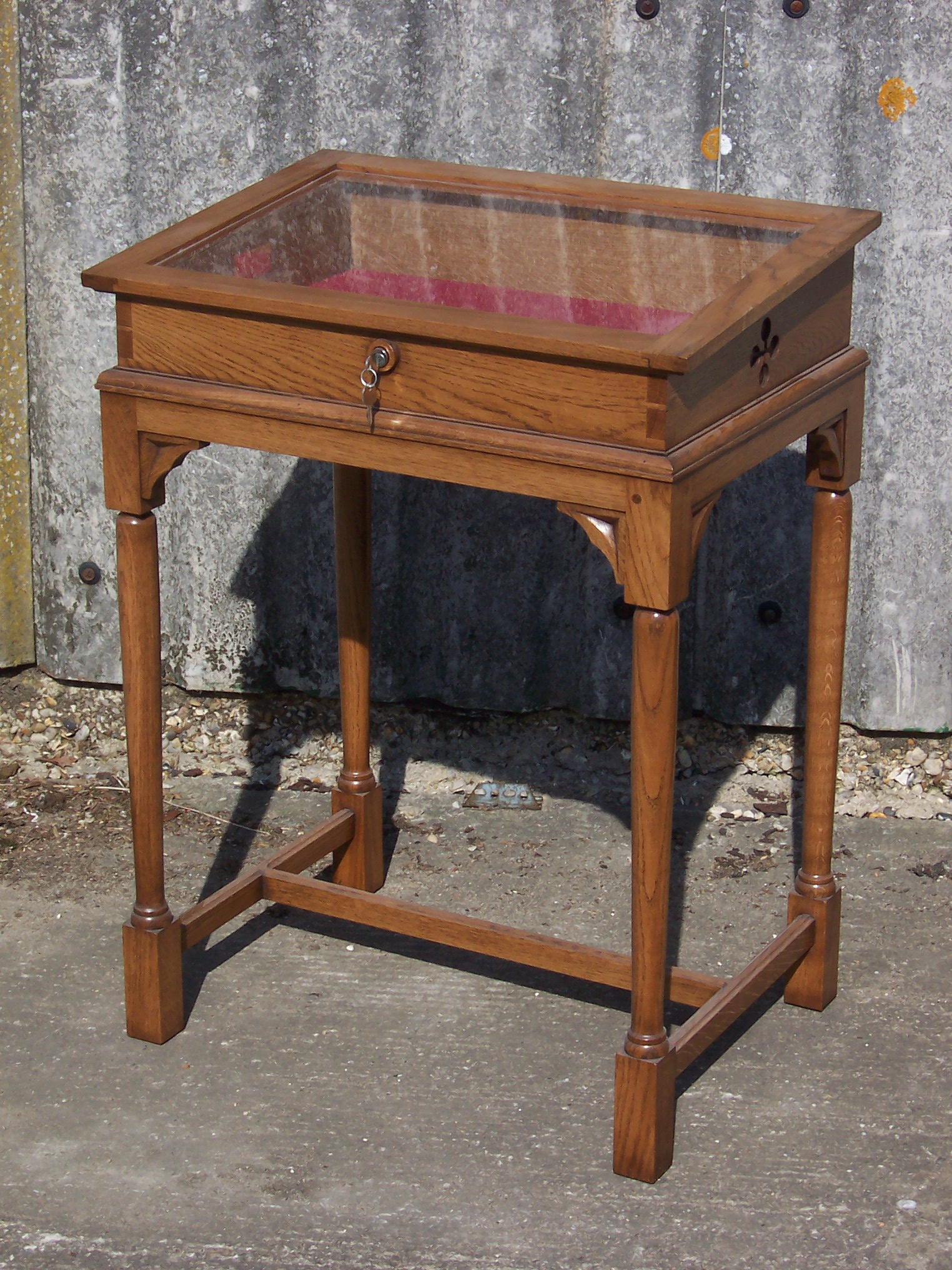 The picture shows oak sanctuary furniture made and restored in a traditional style.
A fully restored and remade priests chair with kneeler.
Close up of carving detail on the foot of an acolyte candle stand.